This is an easy air fryer temperature conversion calculator to help you convert your conventional oven based recipes for your air fryer.
It's easy to use and also includes the estimated cooking times and an easy Fahrenheit and Celsius conversion chart.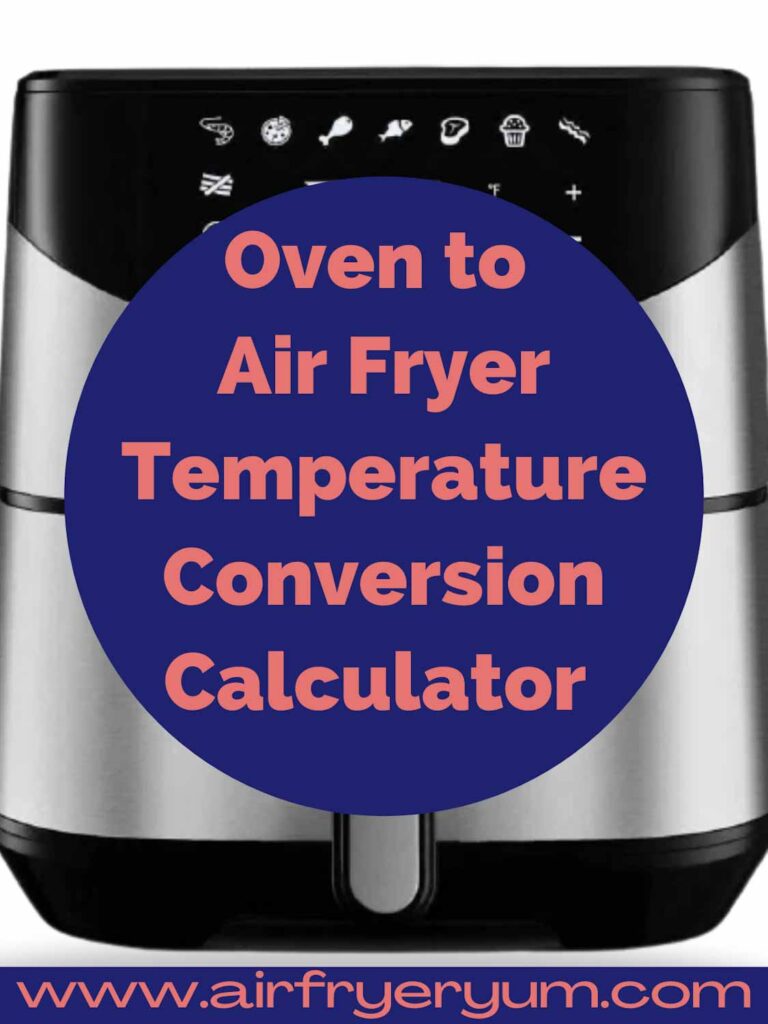 All you need to do is type in your conventional oven temp and time in the indicated sections and it will calculate the estimated temp and time you need to use in an air fryer. For the Fahrenheit to Celsius Calculator and the Celsius to Fahrenheit Calculator, use the + / - buttons at the side.
Disclaimer: Air Fryers are different therefore this Conventional oven - Air fryer Temperature conversion calculator should be used as a guide only.
Recommended Air fryers
Below are our top recommended air fryers
Some Air Fryer Recipes for beginners
Check out all our >>>Air fryer Recipes!
Did you find this calculator helpful? Leave me a comment about it or any question or guide you'd love to see covered on Air Fryer Yum and don't forget to share with family and friends.
Happy Air frying!
---
Looking for more air fryer recipes? Sign up for our yummy emails and follow along on Facebook, Instagram, Pinterest, and Tiktok for updates. Remember to Subscribe to our YouTube Channel for weekly videos.
Loving your air fryer much? Join other Air Fryer Buddies in our exclusive free Easy Air Fryer Recipes Group on Facebook!
New to the world of Air frying? We've got you covered. Check out our helpful>>> Air fryer Resources!
If you love baking, you'd love our beginner's guide to air fryer baking it walks you through how to bake in your air fryer in easy steps and it's free!
Love it? Pin it!