Looking for lots of Cosori air fryer recipes? I get it, you just bought your Cosori air fryer and you are wondering what next? Which recipes are tried, true and tested in this particular brand. Not to worry, we've got lots of recipes made in this air fryer right here at Air fryer yum and across the web. Sit tight and enjoy these mouth watering Cosori recipes.
Kindly note that this is a collection of recipes. When you scroll through you will need to click the get recipe button to get to each recipe. If you decide to use the jump to recipe button it will take you to the recipe card which has only one of the recipes. Hope you enjoy these recipes as much as we did creating them for you.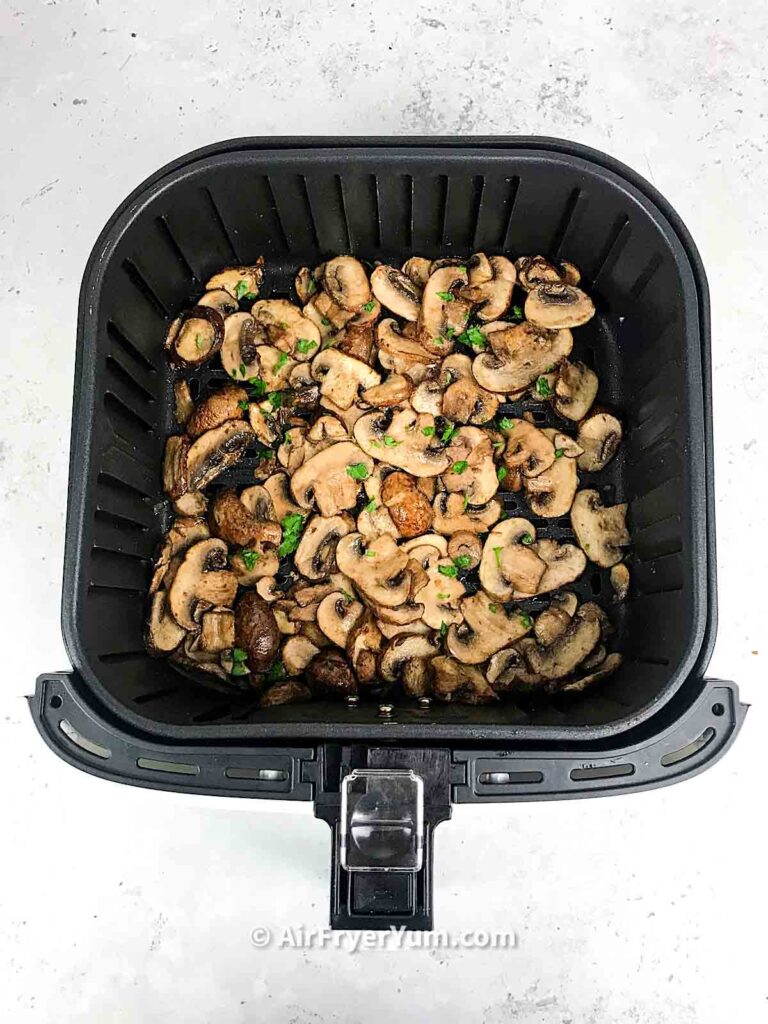 Is Cosori a good air fryer?
The Cosori air fryer is one of the top selling brands on Amazon and for good reason. It's beginner friendly and easy to use. The company also has good customer service and extended warranty.
If you are new to the Cosori air fryer, we've got an easy guide on how to use it. This guide will take out the overwhelm and get you started in no time.
We love our Cosori and honestly don't have any complaints. However, we use three different air fryers for recipes shared on the blog and all three are great brands. The Cosori, The Gourmia and The instant pot vortex oven style air fryer.
---
---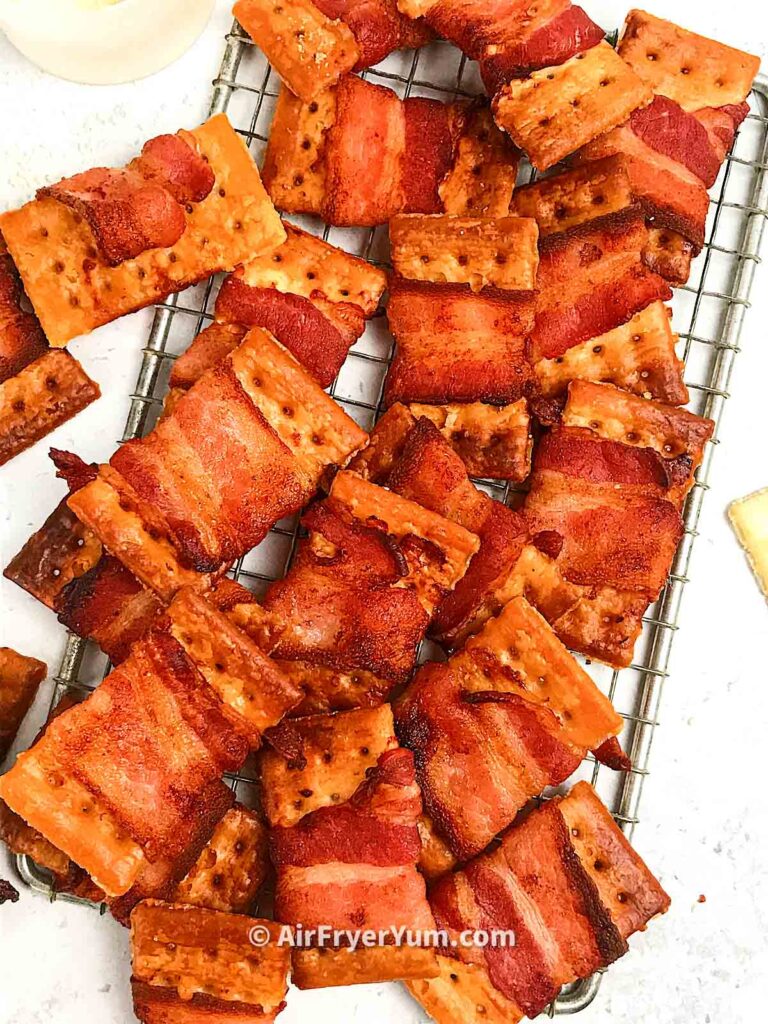 What can you do with a Cosori Air fryer?
You can do a lot of cooking with the Cosori air fryer. From frozen foods to from scratch recipes the Cosori air fryer gets the job done and in less time than most other air fryers in the same category.
Chicken is cooked to perfection and steak is at its best in this kitchen appliance. By the time you are through with this collection of Cosori air fryer recipes, you'd be a master.
Related: Gourmia Air fryer recipes, Vortex Air fryer recipes
How do you bake in it?
Baking in the Cosori air fryer is super easy. Mix your ingredients according to the recipe and bake. Because the heating element is on the top, you'll need to tent the cake with foil to prevent it from getting over cooked on the top with uncooked interior.
---
Related: The ultimate Air fryer baking guide for beginners.
---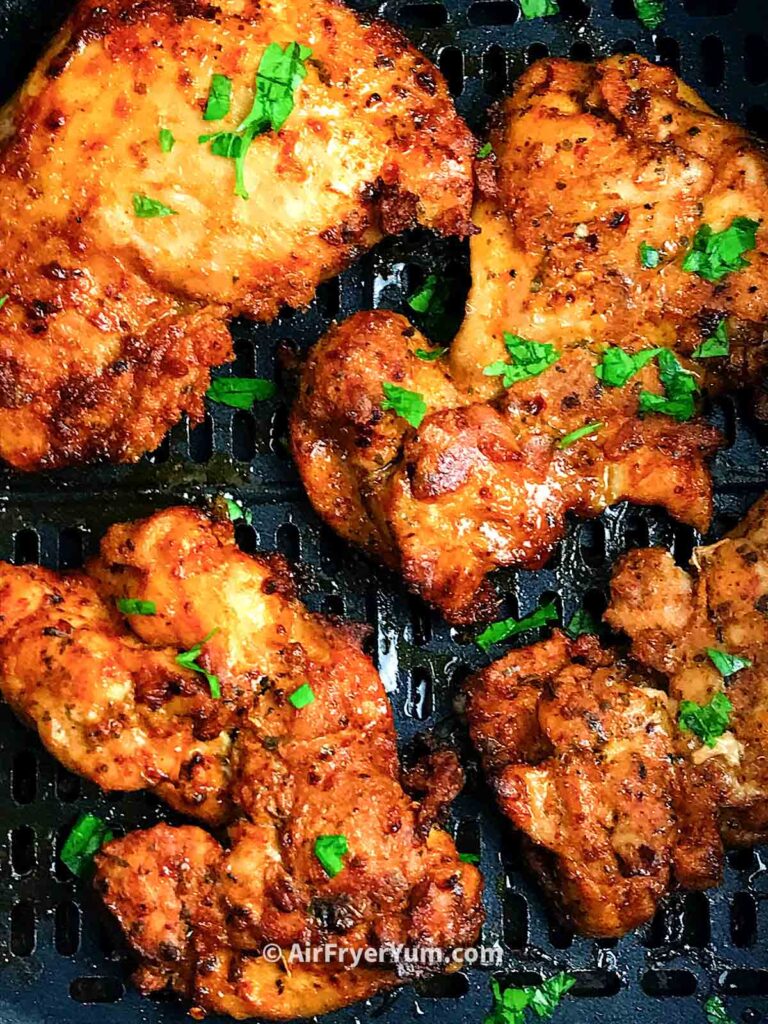 Can you use foil in a Cosori air fryer?
Oh yes you can. In fact, the Cosori air fryer is one of the brands that clearly states in its manual that you can use foil in it. However you cannot use only the foil in the air fryer without having food on it.
Which means you can't use foil or parchment paper if you are preheating the air fryer. Food must be on it to be considered safe. This is because the powerful circulation of hot air would make the foil fly around and get stuck in the heating element and can be a potential cause of fire.
Related: Can you put parchment paper in the air fryer? and How to make DIY perforated parchment paper.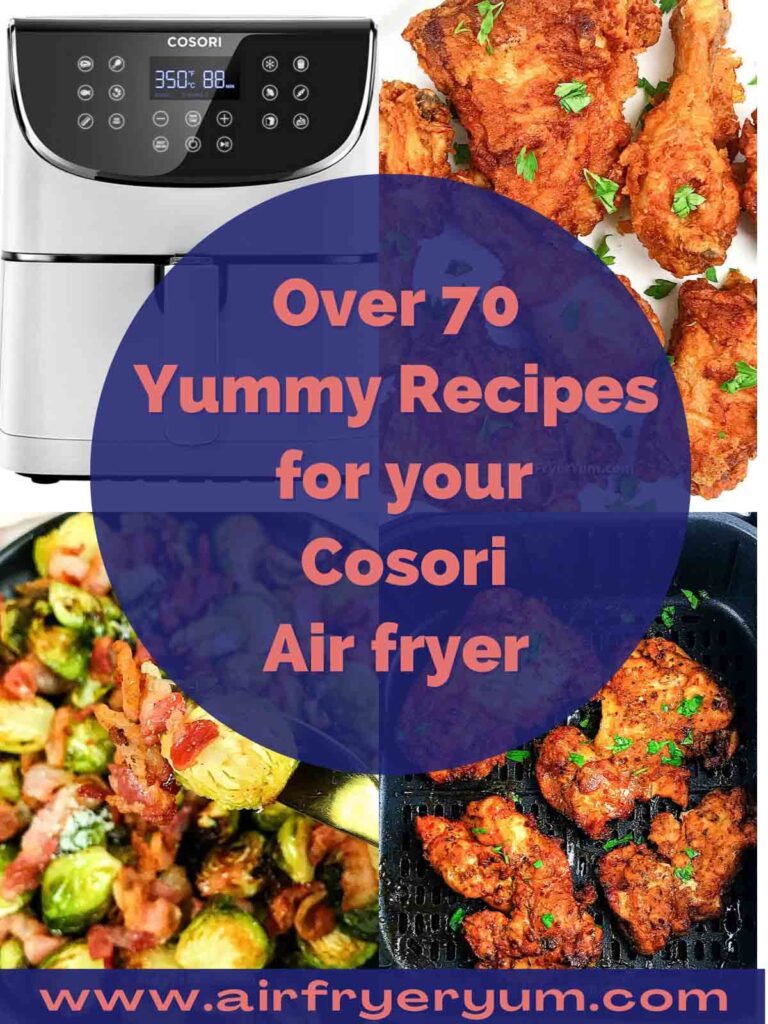 Cosori Air fryer Recipes
Cosori Recipes by category
Here you would find the above listed recipes in various categories like breakfast, chicken recipes, desserts etc. The Chicken recipes make up the bulk of these recipes because the air fryer cooks chicken so well.
Cosori Chicken (wings, thighs, breast, legs & drumsticks recipes)
Breakfast Recipes
Dinner Recipes
Side dishes
Dessert Recipes
Appetizers
Frozen foods
Check out all our >>>Air fryer Recipes!
Key accessories for Cosori Air fryer
Did you find this recipe helpful? Leave me a comment about it or any recipe idea you would love Air fryer 'yummed' and don't forget to share with family and friends.
Happy Air frying!
Love it? Pin it!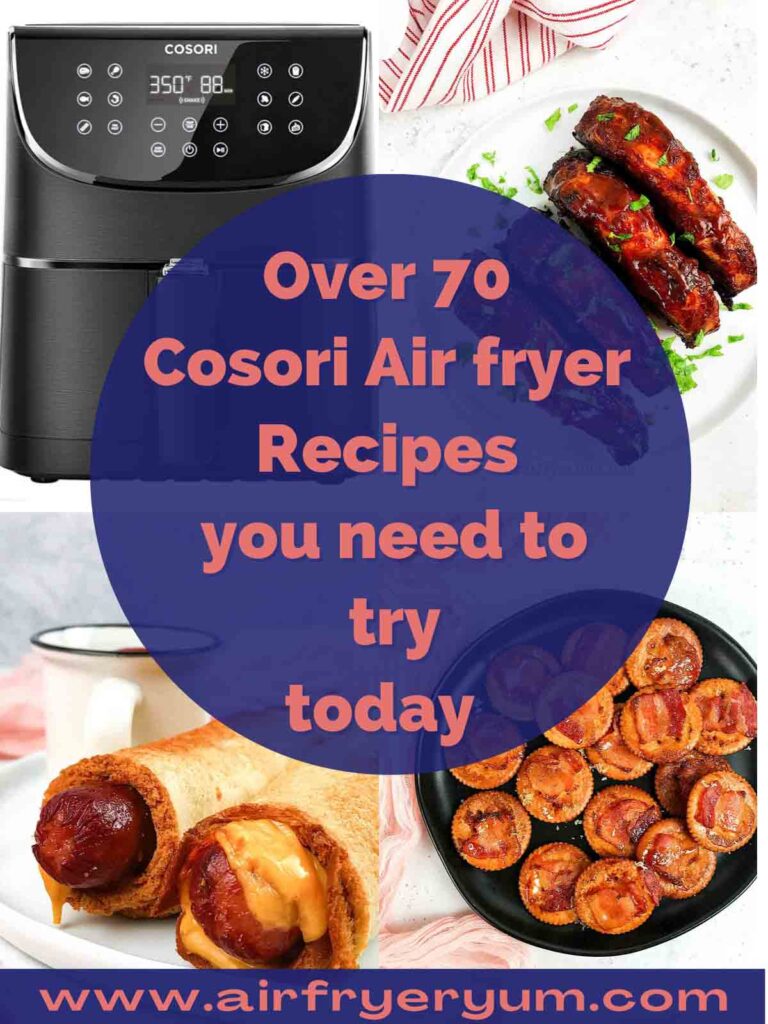 Looking for more air fryer recipes? Sign up for our yummy newsletter and Follow along on Facebook, Instagram, Pinterest and Tiktok for updates. Remember to Subscribe to my YouTube Channel for weekly videos.
Loving your air fryer much? Join other Air Fryer Buddies in our exclusive free Easy Air Fryer Recipes Group on Facebook!
New to the world of Air frying? We've got you covered. Check out our helpful >>> Air fryer Resources!
Shop all air fryers and air fryer accessories at our Amazon store.