Since the air fryer cooks faster than a traditional oven, then it's time to pull out our air fryer conversion chart. Whether you are cooks food from scratch or from frozen in the air fryer, this printable oven to air fryer conversion chart will come in handy. All you need is to stick it on your refrigerator or on your kitchen cabinet for easy access whenever you need it.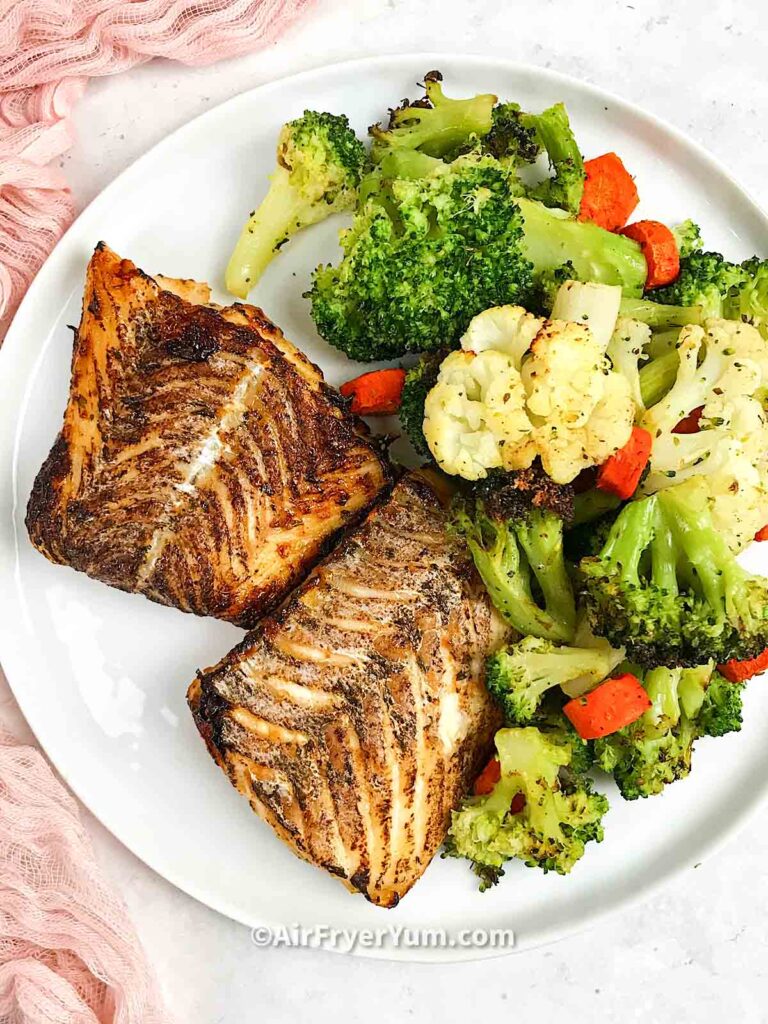 Converting the oven temperature for Air fryer cooking
The air fryer is like a mini convection oven meaning it cooks food with dry heat. However because of the difference in size between a traditional oven and an air fryer, the food cooked in each will cook at different times.
It is expected that food cooked in the air fryer will cook faster than that cooked in a traditional oven or convection oven because the air fryer has a smaller surface area. It heats up quickly and cooks faster.
Related: Air fryer calculator, Air fryer Printable cooking chart, How to use an air fryer (a beginner's guide)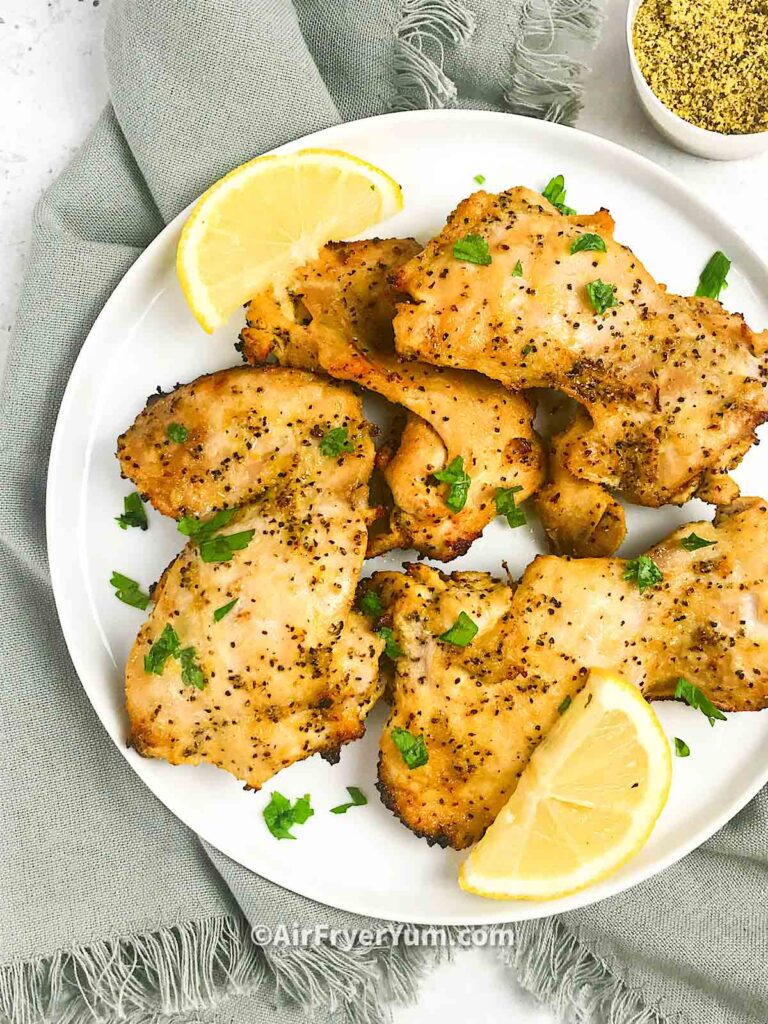 Air fryer Conversion chart for frozen foods
If you are wondering how to convert the time and temperature for your frozen foods, this air fryer conversion chart would work as well.
The General rule of thumb when converting oven recipes to Air fryer cooking is to reduce oven temperature by 25°F and then reduce the cook time by about 20%. As always this just a guide.
To save you the step of using our air fryer calculator we've done the calculation for you and provided you with this free printable air fryer conversion chart in both Fahrenheit and Celsius. Feel free to share it with family and friends if you find it helpful.
Related: Air fryer frozen foods, Air fryer chart for frozen foods
Does an air fryer cook quicker than an oven?
The air fryer actually cooks food faster than the oven because of the compact space and forced and fast heat circulation technology.
How do I convert my baked goods for the air fryer?
I have an air fryer baking guide you should check out. It covers the topic extensively. I would say the general rule also applies in most cases. However some times you may need to bake a cake a bit longer than the chart states or you even bake it at the same time with the oven but at a lower temperature than you would in the oven. Like with an oven, let the cake tester do it's job
Related: Can you bake cookies in the air fryer?, Air fry questions.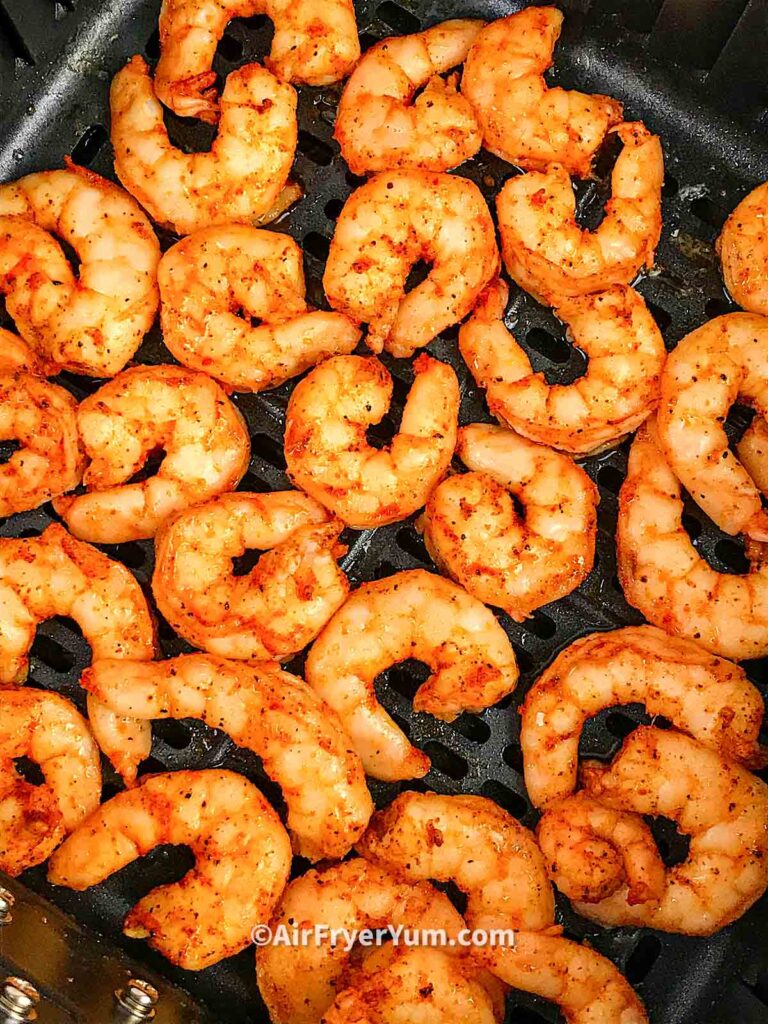 Best tips for cooking in the air fryer.
Preheating is optional because the air fryer heats up pretty fast thanks to its compact design of the cooking chamber.
It's ok to open your air fryer and take a quick peek. Thankfully the air fryer doesn't lose heat fast and if it does lose some heat, it not enough to cause a drastic change in the temperature in the cooking chamber plus it heats up pretty quickly too.
All air fryers are different so when making a recipe for the first time start checking a couple of minutes earlier than stated in the recipe instructions you are following.
A meat thermometer is your best friend when cooking meats in the air fryer. It ensures you cook chicken and steak to the right temperature. This way you avoid tough meat or undercooked meat.
If you haven't tried bacon in the air fryer or potatoes in the air fryer, drop everything you are doing and go and make some.
More resources to help your air frying journey!
Best Vegetable sides for steak you can make in your air fryer
Looking for more air fryer tips and recipes? Sign up for our yummy newsletter and Follow along on Facebook, Instagram, Pinterest and Tiktok for updates. Remember to Subscribe to my YouTube Channel for weekly videos.
Loving your air fryer much? Join other Air Fryer Buddies in our exclusive free Easy Air Fryer Recipes Group on Facebook!
New to the world of Air frying? We've got you covered. Check out our helpful >>> Air fryer Resources!
Shop all air fryers and air fryer accessories at our Amazon store.