Looking for a free printable frozen food in air fryer chart in PDF format? This is the one for you. Frozen food is one of the first things beginners make in the air fryer at least I know air fryer frozen French fries was one of the first foods I tried when I got mine!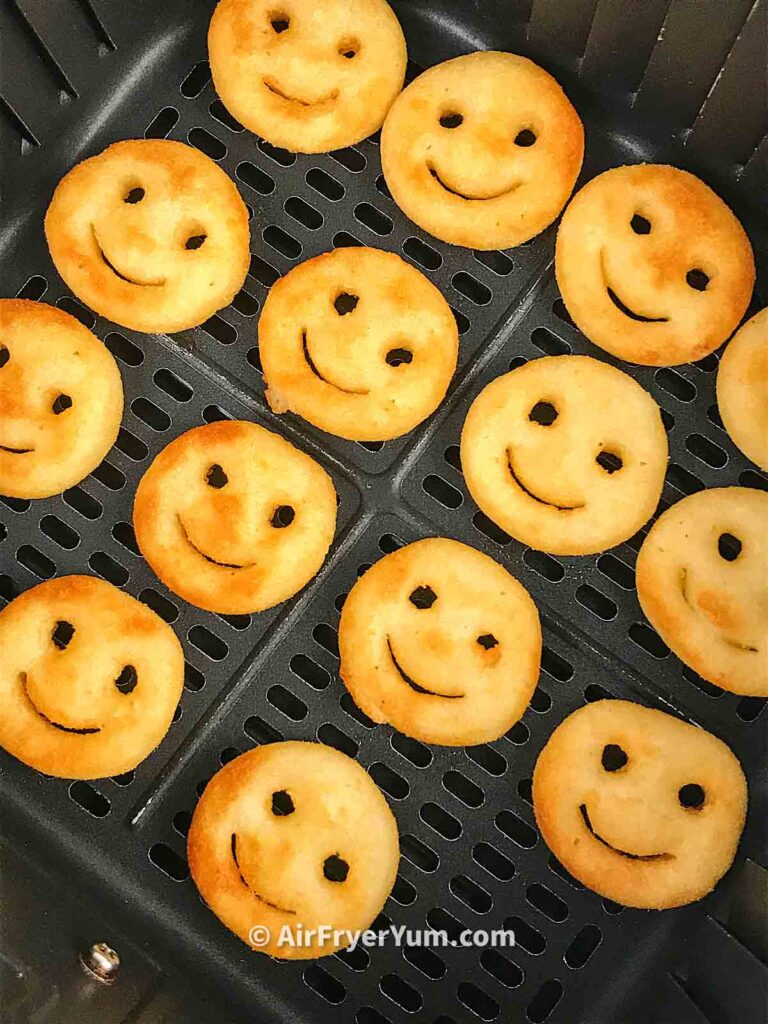 What is an Air fryer?
An air fryer makes your life in the kitchen easier. If you've been wondering what this new trending kitchen appliance is, I'm more than happy to tell you. An air fryer basically a mini convection oven that cooks way faster the conventional ovens and the regular sized convection ovens.
How does it work? The air fryer technology works by circulating hot air at high speed and this results in crispy foods that mimic deep fried foods.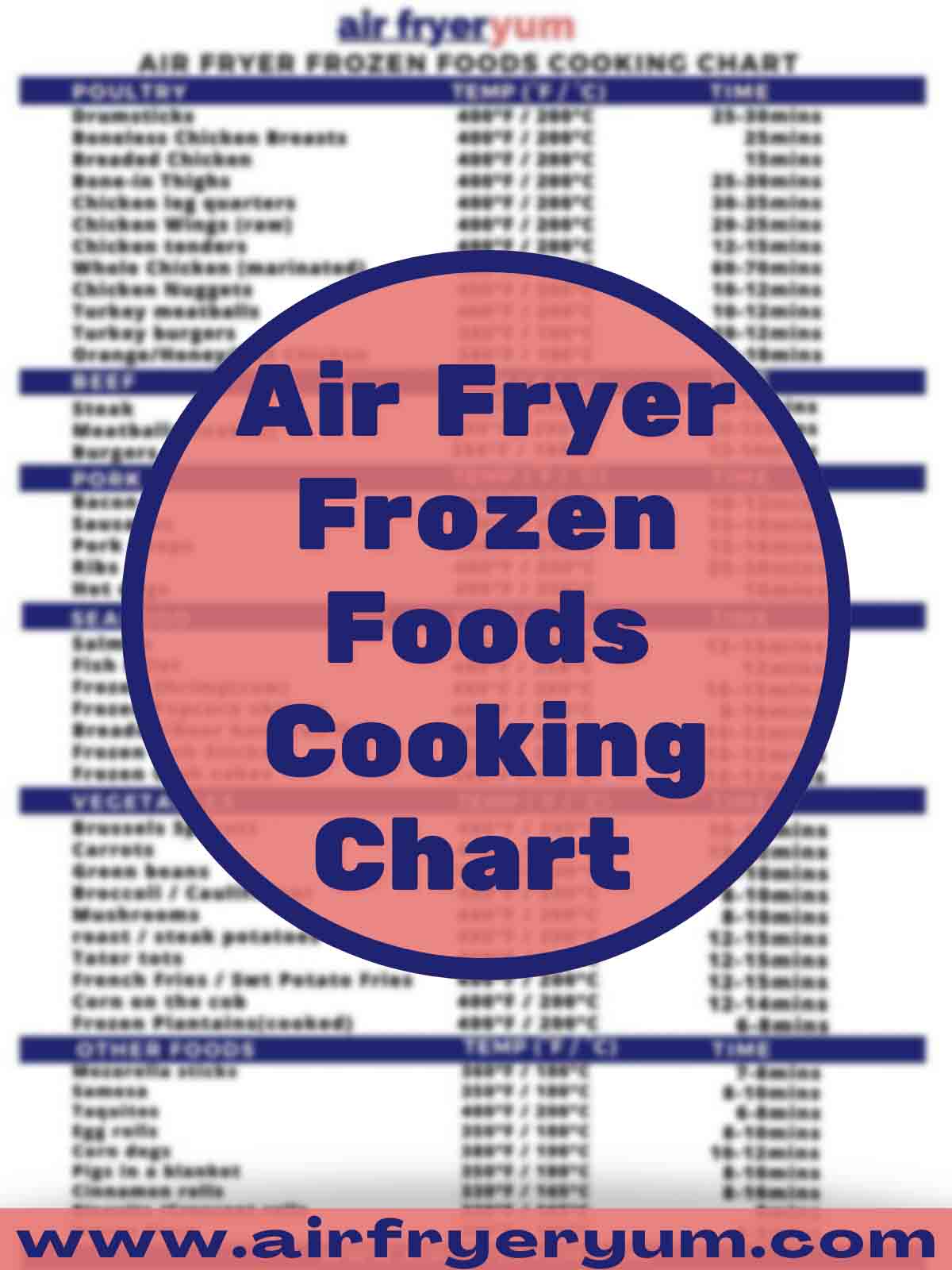 Do I need oil when cooking frozen foods in air fryer?
Air frying frozen foods is super easy. Whether you will need oil or not will depend on if you are cooking from frozen but raw like these frozen chicken wings in air fryer and this air fryer frozen chicken breast recipe or precooked and frozen like in the case of these air fryer curly fries and air fryer smiley fries and frozen chicken nuggets.
Related: Free Printable Air fryer cooking chart / cheat sheet in PDF, Best frozen foods for air fryer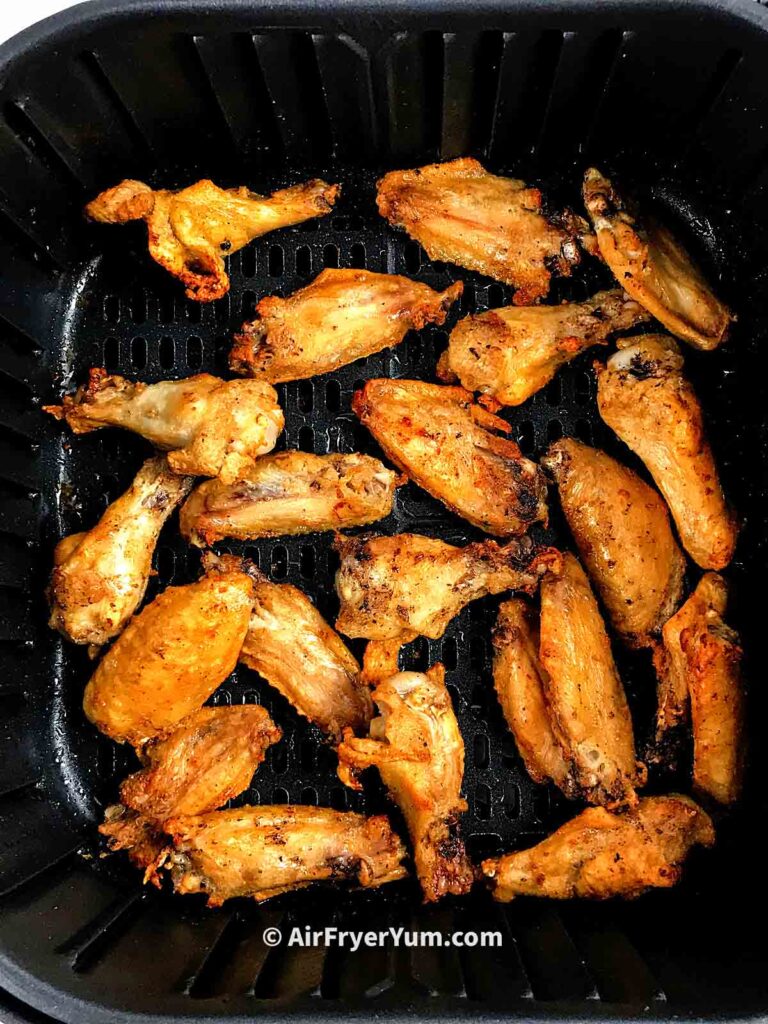 How to use this air fryer frozen foods chart
Firstly this chart is based on a non preheated air fryer, meaning if you preheat your air fryer or if your brand of air fryer preheats automatically, then you will need to cook for less time than indicated in this frozen food in air fryer chart.
I have the instant pot vortex which preheats automatically and the Gourmia, Cosori and Ninja which don't preheat automatically. Whenever I am using my Instant pot vortex air fryer, I simply cook for 2 to 3 mins less time than I would in my other air fryers. And the foods always turn out crispy and delicious.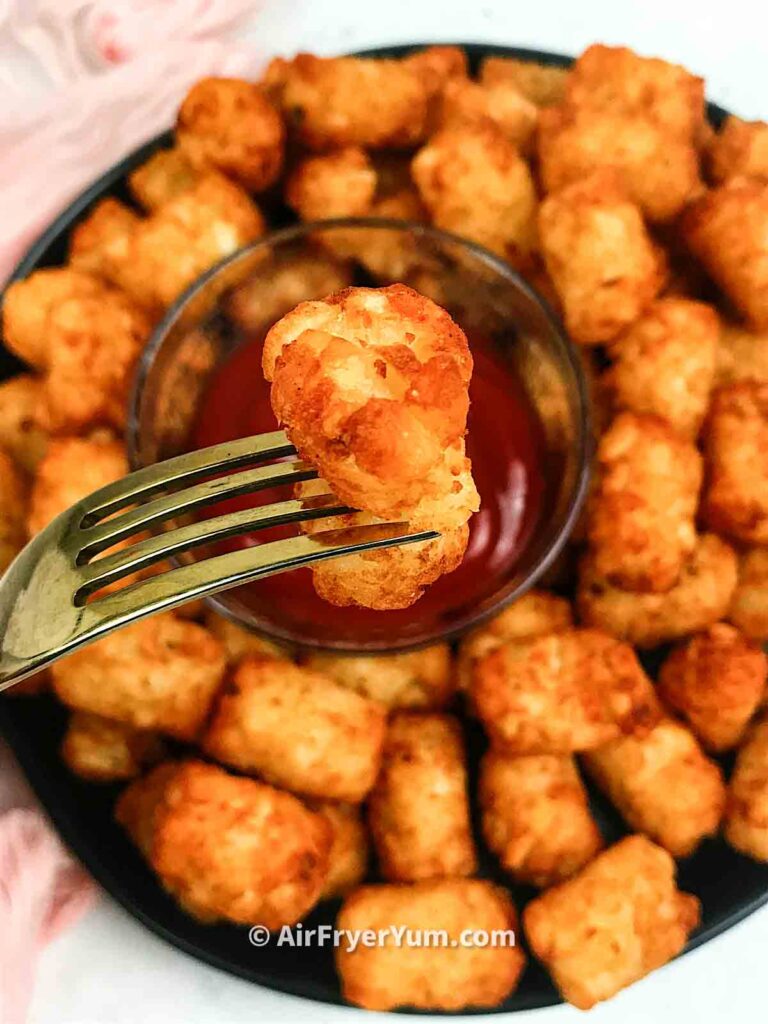 Other Helpful Air fryer Resources.
Love it? Pin it! Then follow Air Fryer Yum on Pinterest for more deliciousness!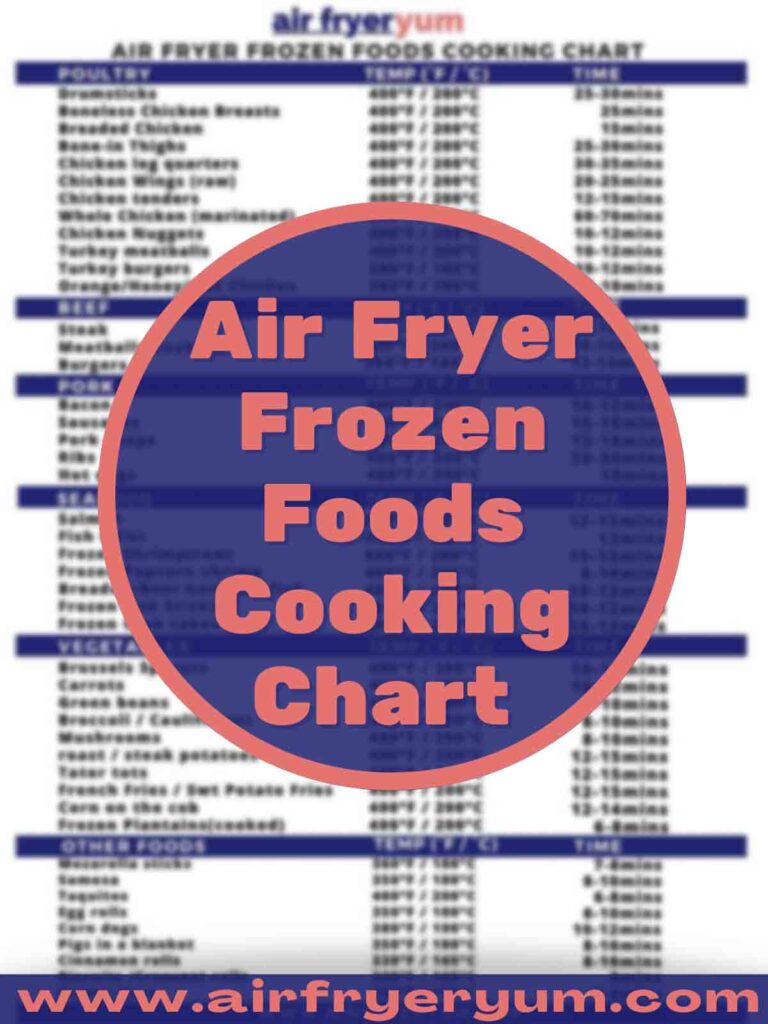 Looking for more air fryer recipes and tips? Sign up for our yummy newsletter and Follow along on Facebook, Instagram, Pinterestand Tiktok for updates. Remember to Subscribe to my YouTube Channel for weekly videos.