This collection of New Year's Eve recipes will get you started on the right foot. The new year is fast approaching and the festivities of Christmas are gradually coming to conclusion. Families are preparing to get back to their daily routing of work and school. Except you are looking to go for any hotel new year Eve parties, these recipes are easily accessible and can be made in your air fryer. An easy way to get started with easy air fryer recipes in your new kitchen gadget. Are you ready? Let's get started.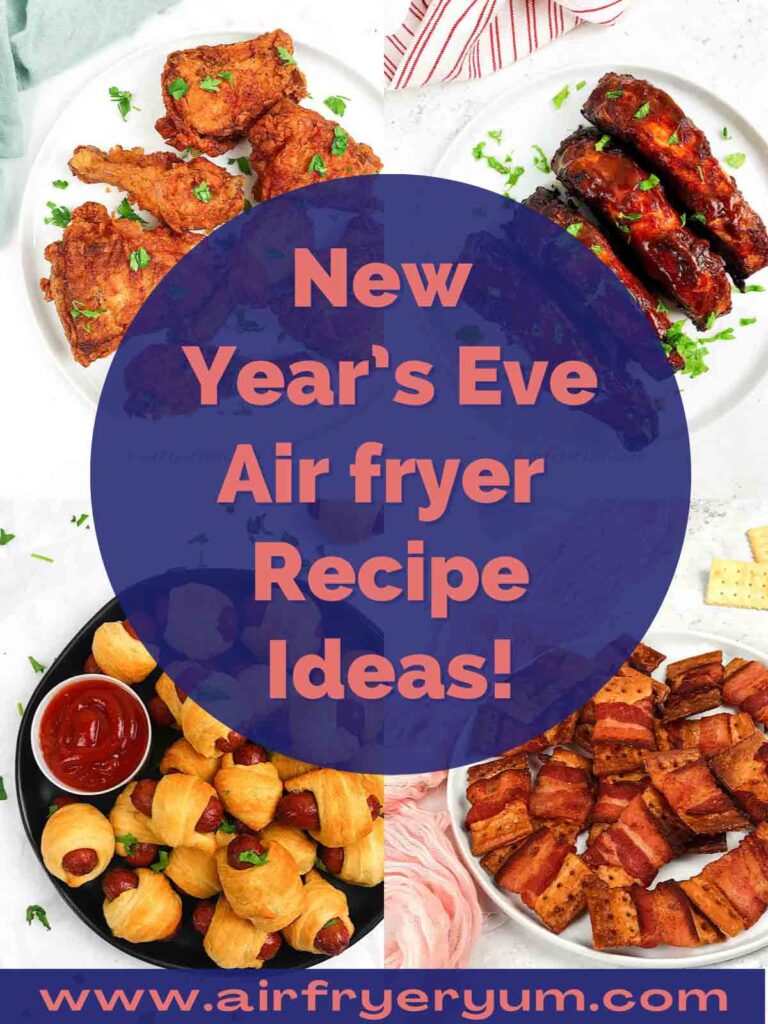 New Year's Eve recipe ideas
This easy collection is includes appetizers, dinner ideas, main courses and even deserts.
Let's start with some Air fryer Appetizers for news years Eve.
Pigs in a blanket
Bacon wrapped pineapple bites
Million dollar bacon
Meatball skewers
Bacon crackers
Breakfast sausages wrapped with bacon
Main courses
Mac and cheese
Hamburger foil packets
Meatballs and potatoes dinner
Air fryer Mexican rice
Boneless chicken thighs
Ham fried rice
Chicken leg quarters
Marinated whole chicken
Side dishes for New Year's Eve dinner
Air fryer vegetables
Brussel sprouts with Bacon
Arkansas green beans
Parmentier Potatoes
Air fryer Tater tots
Panda Express fried rice copy cat
Desserts
19. S'mores dip
bacon ritz crackers