Looking for air fryer recipes for kids? Recipes that are 30 mins or less that would get even your toddlers and picky eaters smiling to the dinner table? Then you and your kids would definitely love this collection of mouth watering air fryer kid friendly recipes. They are quick, easy and flavorful.
Some are made from scratch and others are the family favorites that are found in the frozen foods aisle in restaurants. You'll find chicken recipes, beef recipes, vegetarian recipes, desert recipes and more. There is sure something for everyone.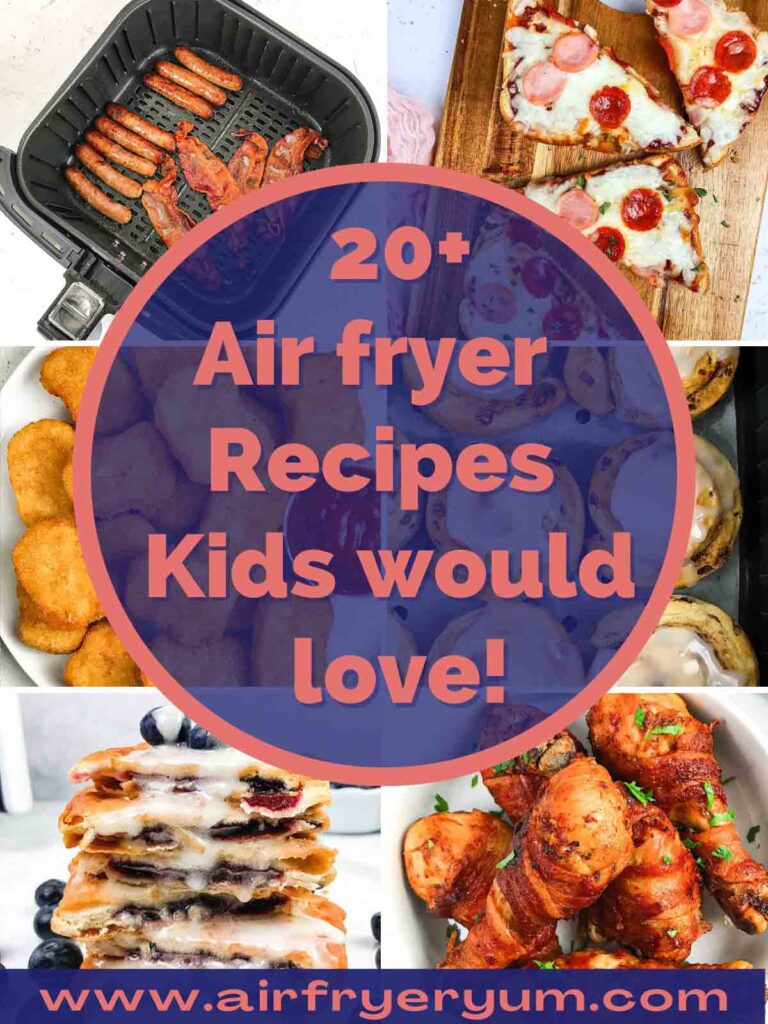 Why you'll love the Air fryer for kids meals
You'll love these air fryer for kid meals cos it can get dinner on the table in less time. Even if you aren't making a whole meal in the air fryer. It supplements other cooking gadgets and gets your food ready faster.
Making kid friendly air fryer recipes is the way to go. Older kids can help themselves with meals like chicken nuggets, fish sticks or even toast with no supervision.
Talk about your real big kid aka college students. They'll love how independent they are when using their dorm room air fryer to make scrumptious restaurant quality chicken recipes and more.
Here are over 20 Free Air fryer recipes for kids
No kidding! I mean who doesn't love free air fryer recipes. Of course you could get a cookbook if you prefer but nothing beats these tried and tested free air fryer recipes.
All you need to do is click the get recipe button for the recipe you want to make and it takes you to the individual recipe. I'll be leaving the one we love the most in the recipe card below. Leave us a comment if you found this collection helpful!
Breakfast
Lunch and Dinner
Desserts