Are you looking for air fryer recipes to make for Memorial Day? As always we've got you covered and we'll be sharing some amazing air fryer Memorial Day recipes to make and share with your family and friends.
You'll find something for everyone in this collection including your pickiest of eaters. We've got grill favorites like hot dogs and foil packet dinners. Guess what? We've got desserts too.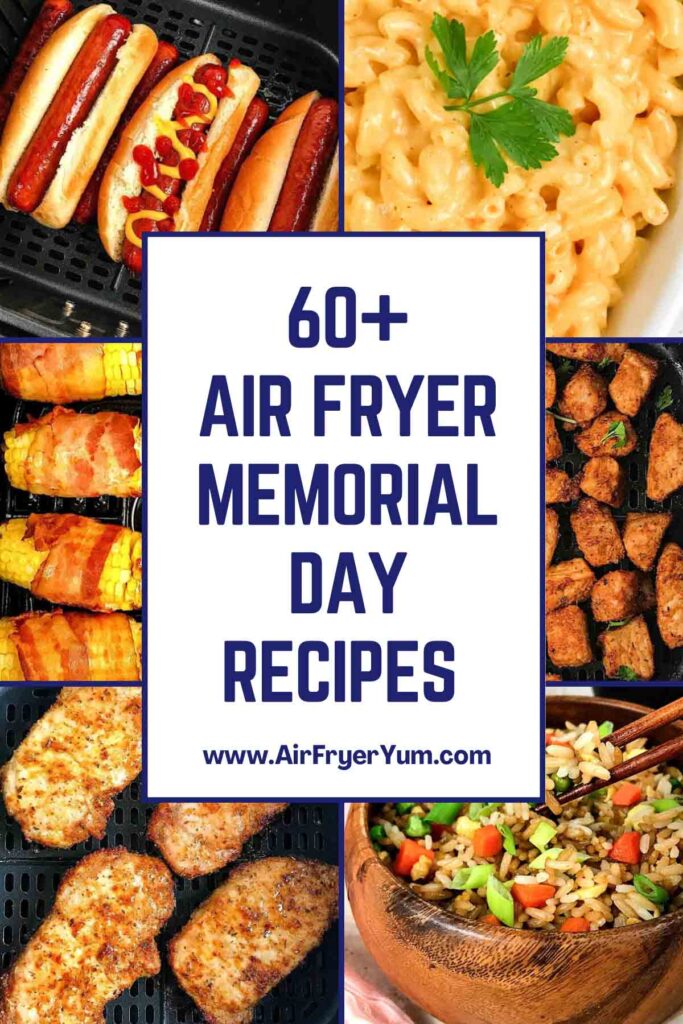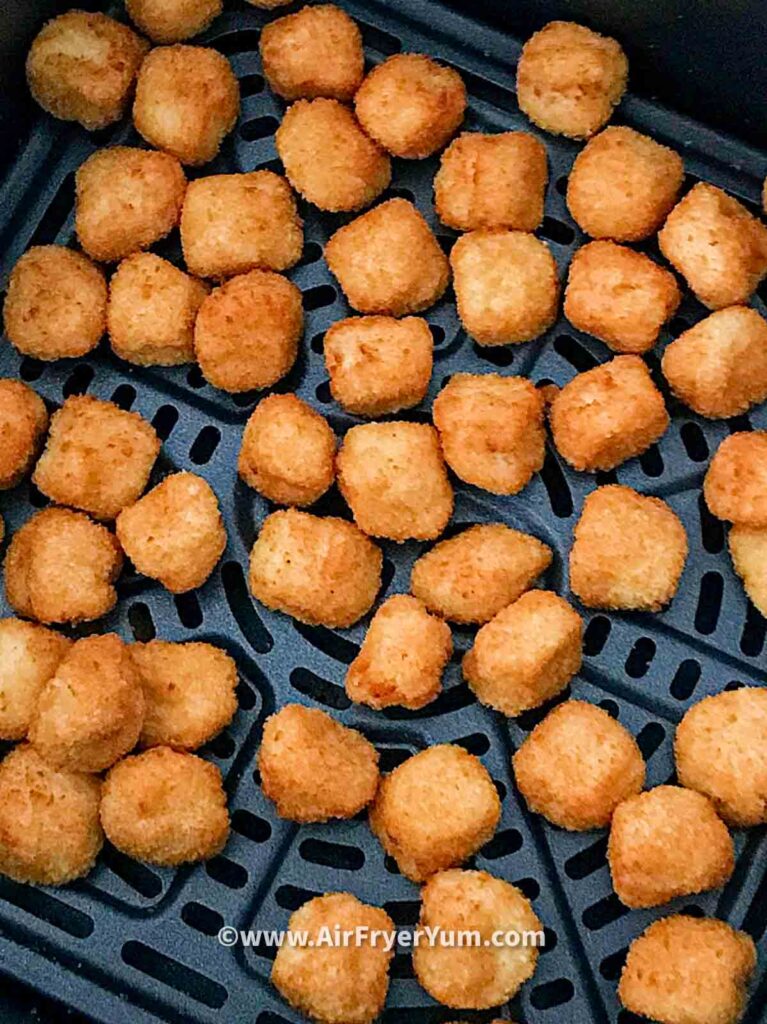 Memorial Day is often marked by ceremonies, and parades as a way to pay tribute to these heroes. These air fryer Memorial Day recipes will be helpful as you entertain family and friends who gather to honor those who made the ultimate sacrifice for our country.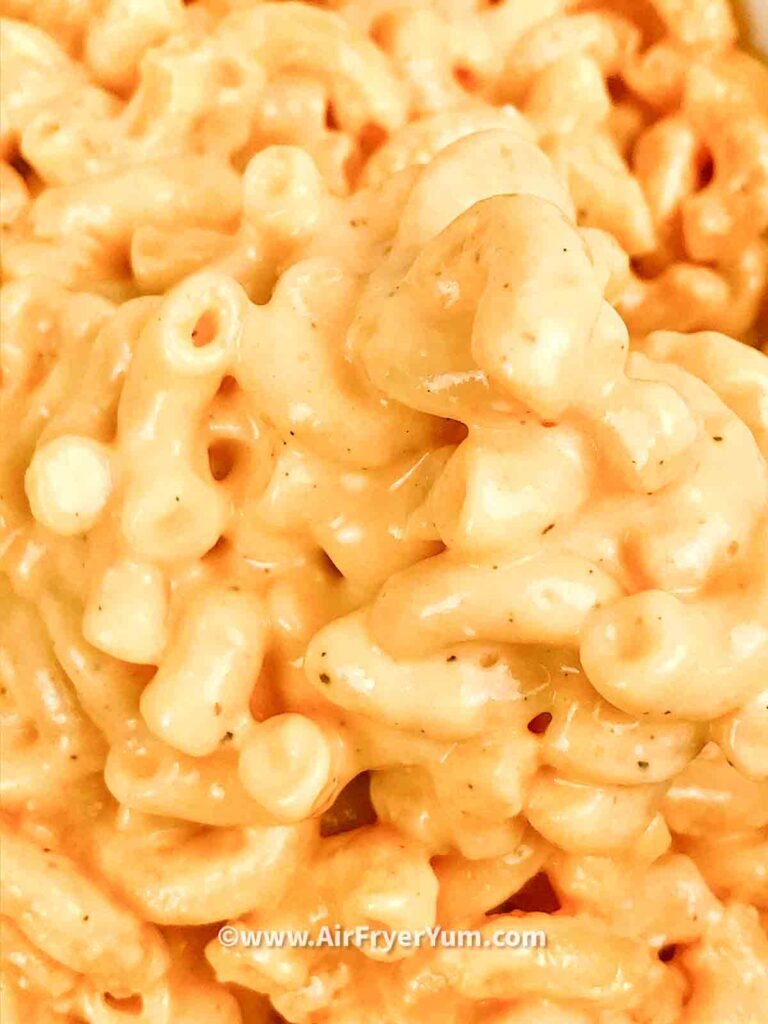 You should check out some of our other air fryer recipe collections like Types of pizza to make in the air fryer, air fryer brunch recipes, air fryer fish recipes, air fryer seafood recipes and air fryer vegetarian recipes.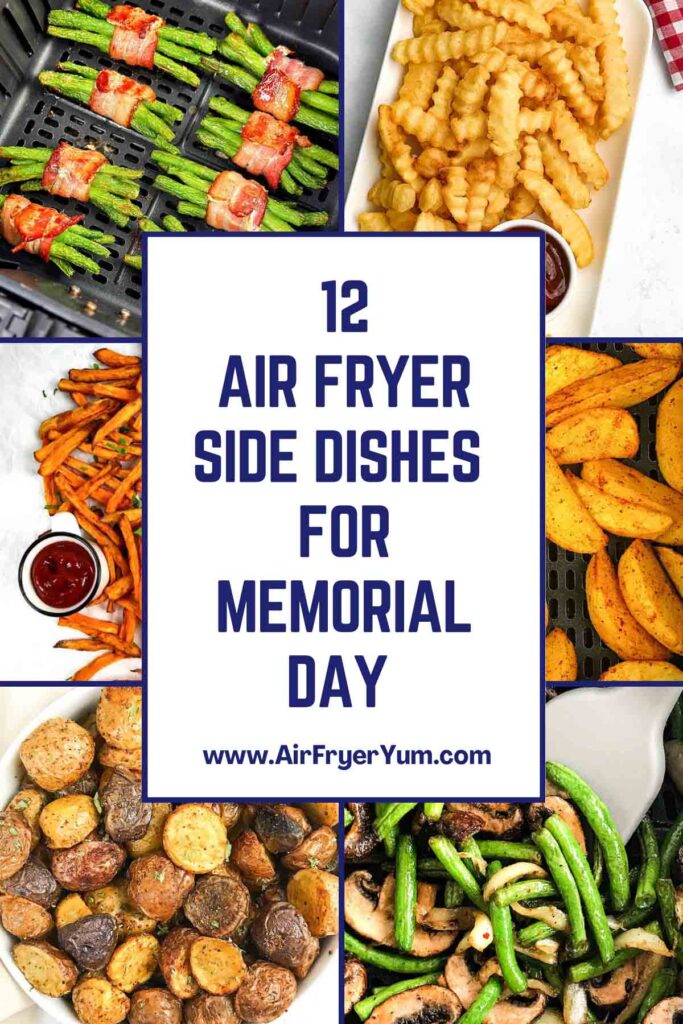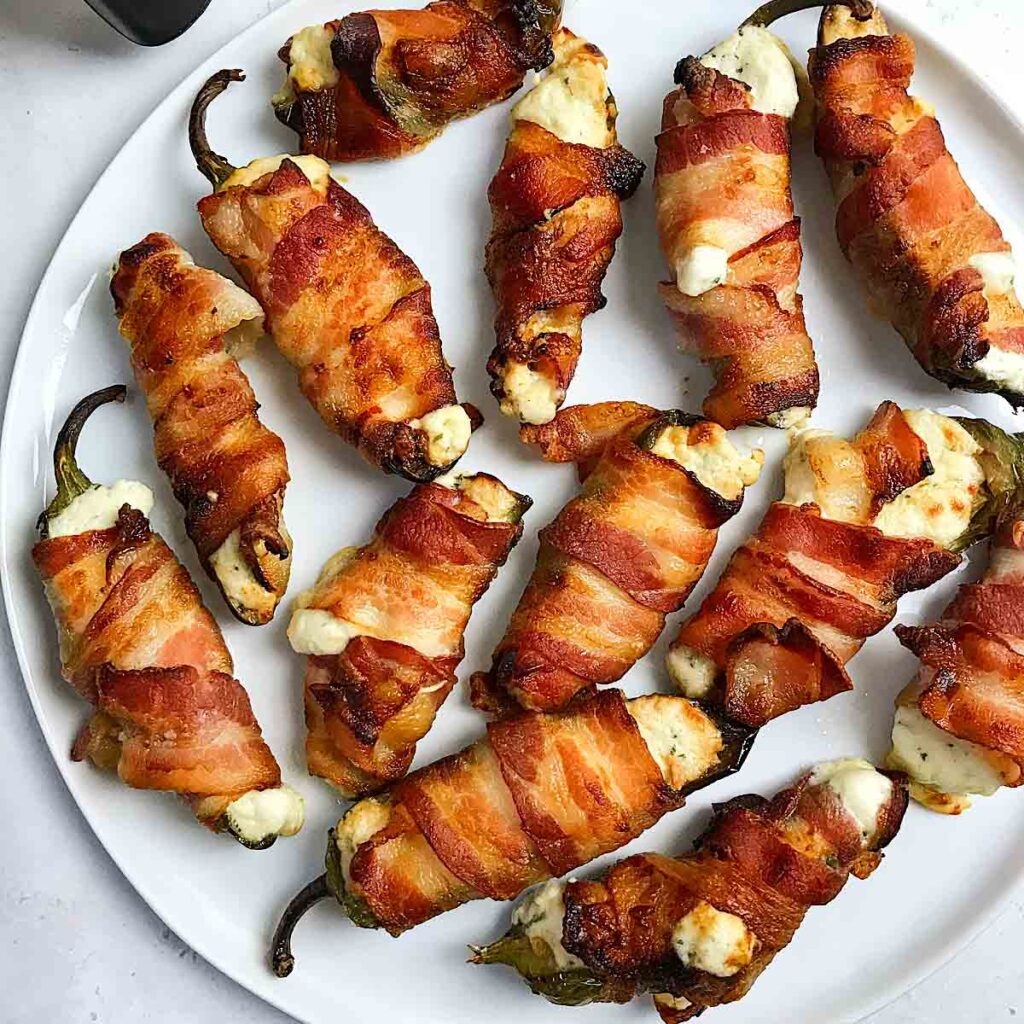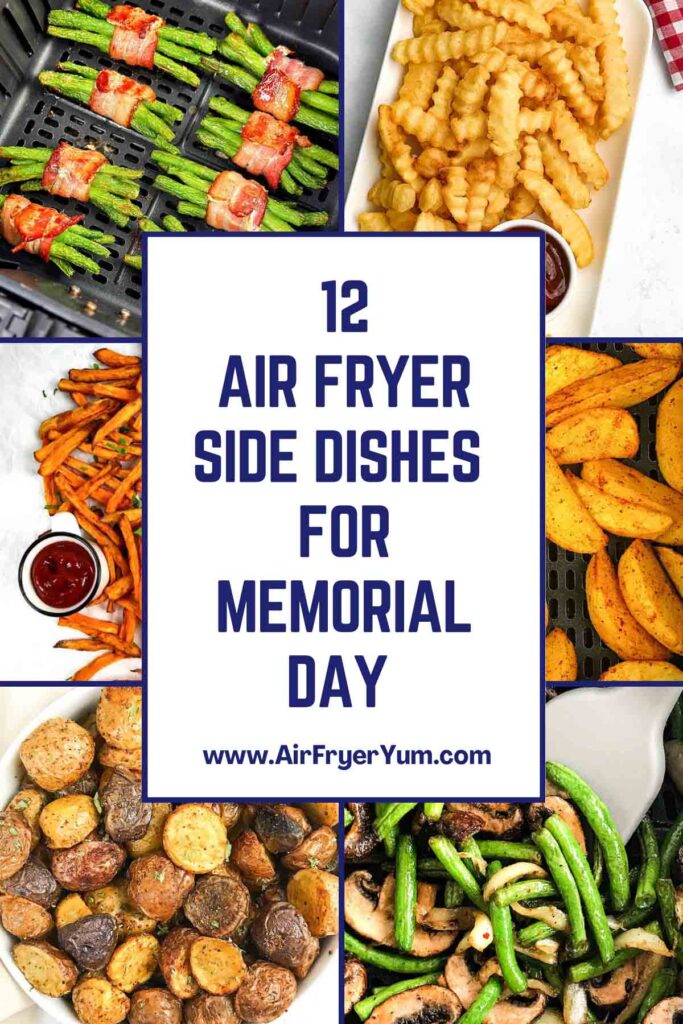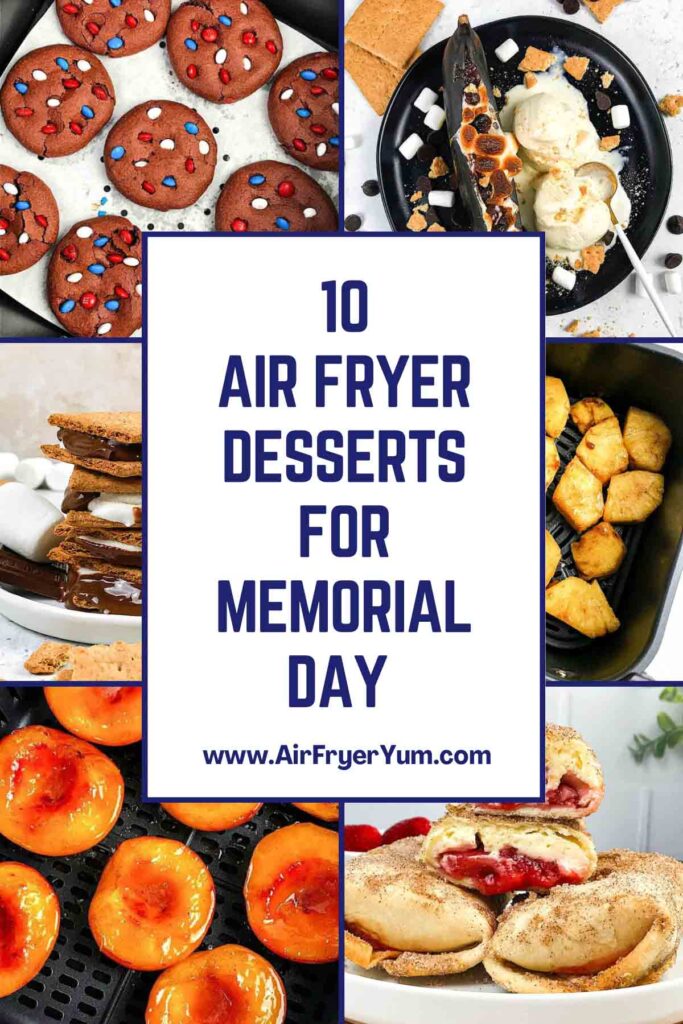 Leftovers
Lots of hot dogs are bought for grilling during Memorial Day. If you've got leftover hot dogs you could make air fryer hot dogs and potatoes.
1. How to reheat fries in air fryer
2. How to reheat pizza in air fryer
3. How to reheat fried chicken in air fryer
4. How to reheat chicken wings in air fryer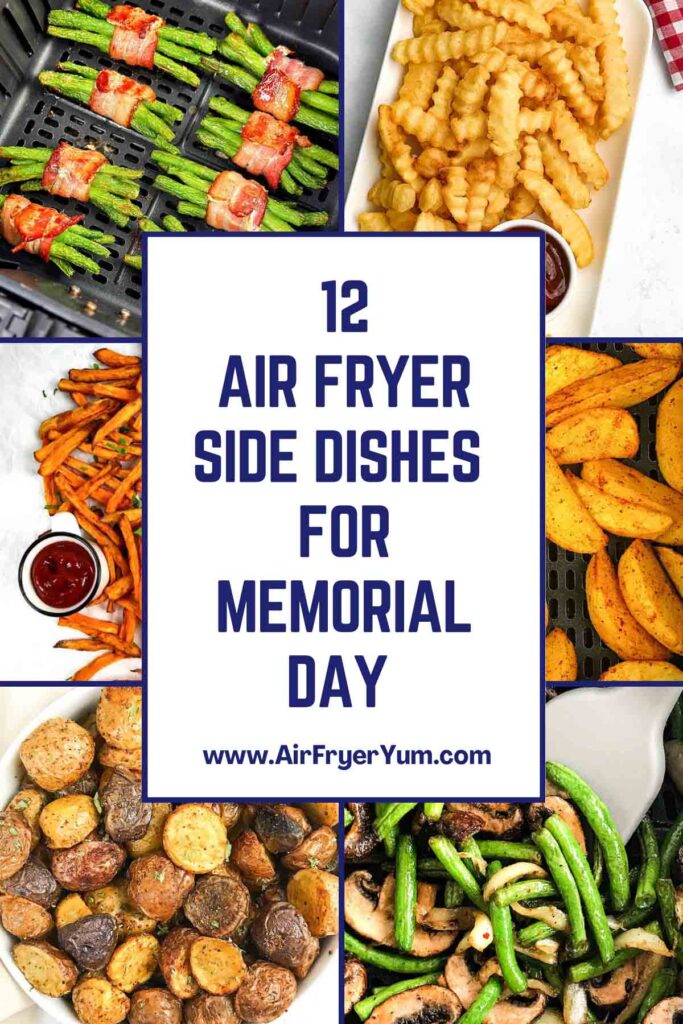 If you try any of these recipes, show it off on Instagram! Be sure to Follow and Tag @Airfryeryumblog on Instagram and use the hashtag #airfryeryumblog so we can see your recreations!
Did you find this recipe helpful? Leave me a comment about it or any recipe idea you would love Air fryer 'yummed' and don't forget to share with family and friends.
Happy Air frying!
Love it? Pin it! Then follow Air Fryer Yum on Pinterest for more deliciousness!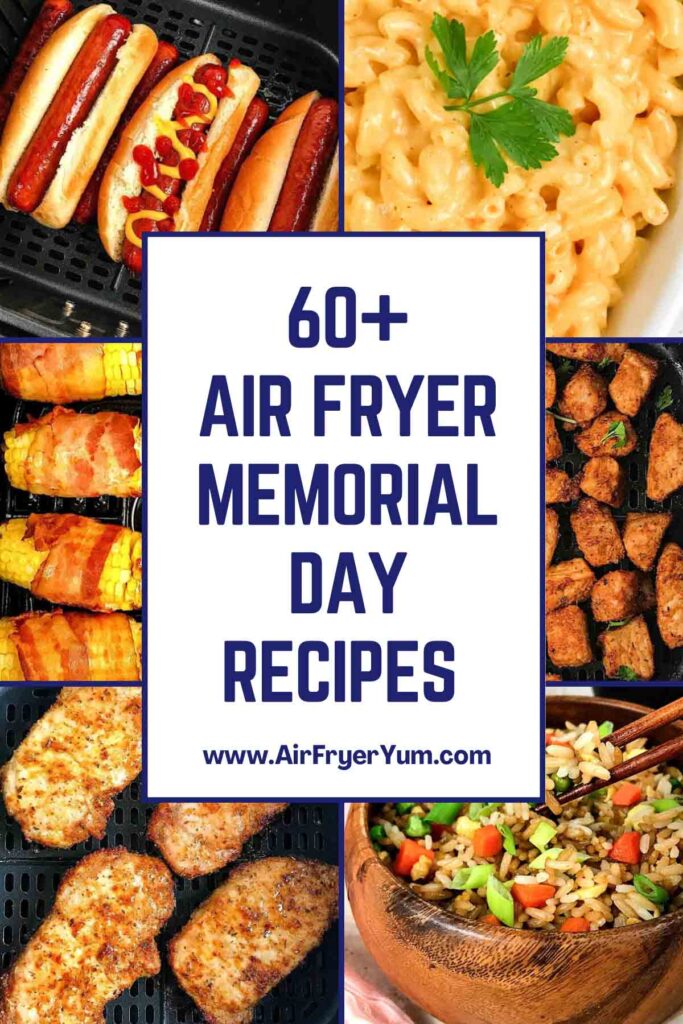 Air Fryer Yum's Pro Tip! Air fryer temperatures may vary depending on size, make and model. When making a recipe for the first time, start with less time, check for doneness then add more time as needed.
Looking for more air fryer recipes? Sign up for our yummy newsletter and Follow along on Facebook, Instagram, Pinterest and Tiktok for updates. Remember to Subscribe to my YouTube Channel for weekly videos.
Loving your air fryer much? Join other Air Fryer Buddies in our exclusive free Easy Air Fryer Recipes Group on Facebook!
New to the world of Air frying? We've got you covered. Check out our helpful >>> Air fryer Resources!
Shop all air fryers and air fryer accessories at our Amazon store.
Did you make this air fryer recipe? Awesome! Please rate it by clicking the stars ⭐️⭐️⭐️⭐️⭐️ when you leave a comment below. If you loved it please share the link to this recipe with family and friends and in you favorite Facebook group.